Longboat Key family beach photography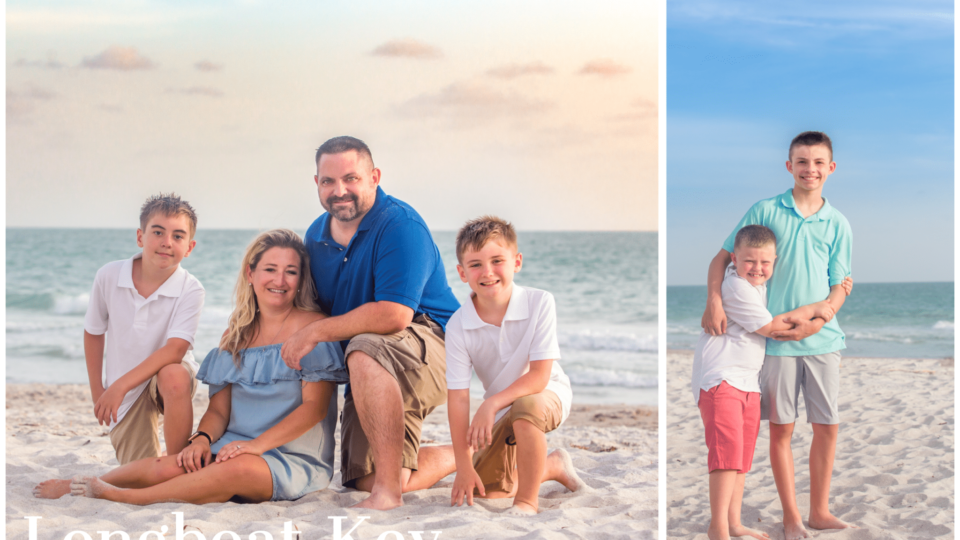 Longboat Key family beach Photography
Longboat Key has always been one of my favorite spots to just get away from it all! The laid back atmosphere is the perfect place to unwind with the family at the beach.
We photograph many beach portraits in the Sarasota area over the summer because it truly is paradise for a family vacation. This group was a blast to work with!
Beyond the pretty teal waters are usually glowing sunsets full of vibrant hues. The sun sets differently in Longboat Key, it's ethereal. As a longboat key photographer, there is lots to love about the idyllic scenery.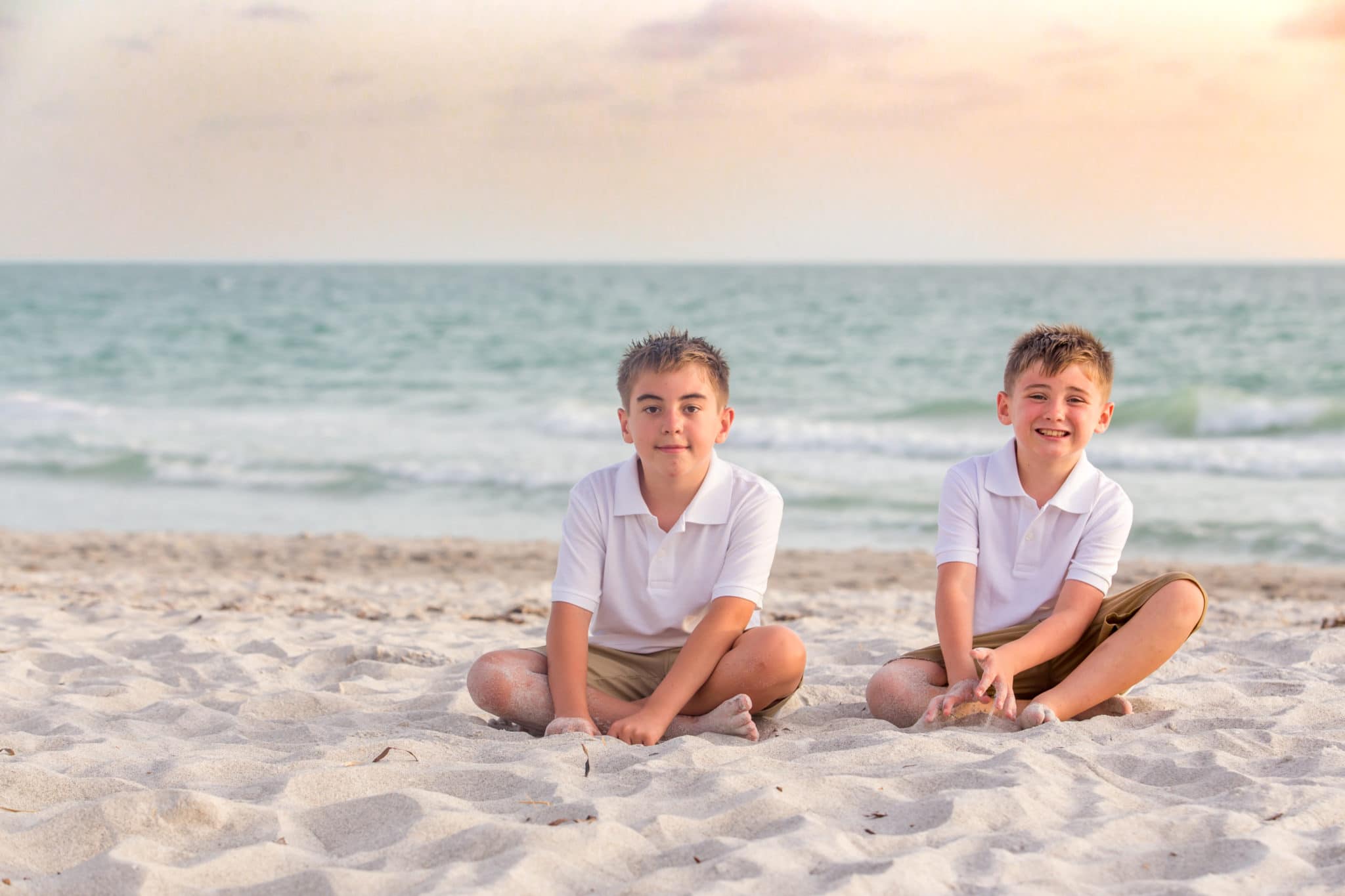 In Longboat Key, there is ample room to spread out on the beach at sunset. While the beaches here seem less crowded on most days, sunset is a popular time to grab a chair and watch the sun go down. This group of friends decided to come down for a relaxing beach vacation and I think they chose the perfect spot.
As Longboat Key Photographers we also serve Sarasota and Siesta Key. If you are looking for a fun family beach session in the Sarasota area, then contact us today to learn more about our vacation portrait package.
One of our favorite things about being Longboat Key Photographers is the stunning sunsets. The colors are so vibrant and make a wonderful backdrop for family and couple photos. The beach is a great place for kids to be photographed because there is room to play in between shots.
Longboat Key is incredibly laid back, which makes it a great spot for family beach photography. If you are staying on or near the beach, we can come right to you. This family was staying near the beach, so it was super easy to do their session right near their vacation rental. This makes it even more laid back and easy to capture stunning beach photos of the whole family.
If are looking to have your session in the Siesta Key area, we have picked a few of our favorite siesta key locations for family beach photography.