Smyrna Dunes Park | photographers in New Smyrna Beach FL
As photographers in New Smyrna Beach FL, we have always adored Smyrna Dunes Park. It is one of our preferred locations simply because of the breathtaking scenery.
The long walk is worth the view of towering sand dunes and the Ponce Deleon Lighthouse. We have photographed many couples at Smyrna Dunes Park and it has been the backdrop for an abundance of wonderful memories.
As a New Smyrna Beach photographer, we are always blown away at how stunning the beaches are in New Smyrna Beach. If you are looking for a white sand beach and an affordable Florida family vacation, then New Smyrna Beach will check all the boxes!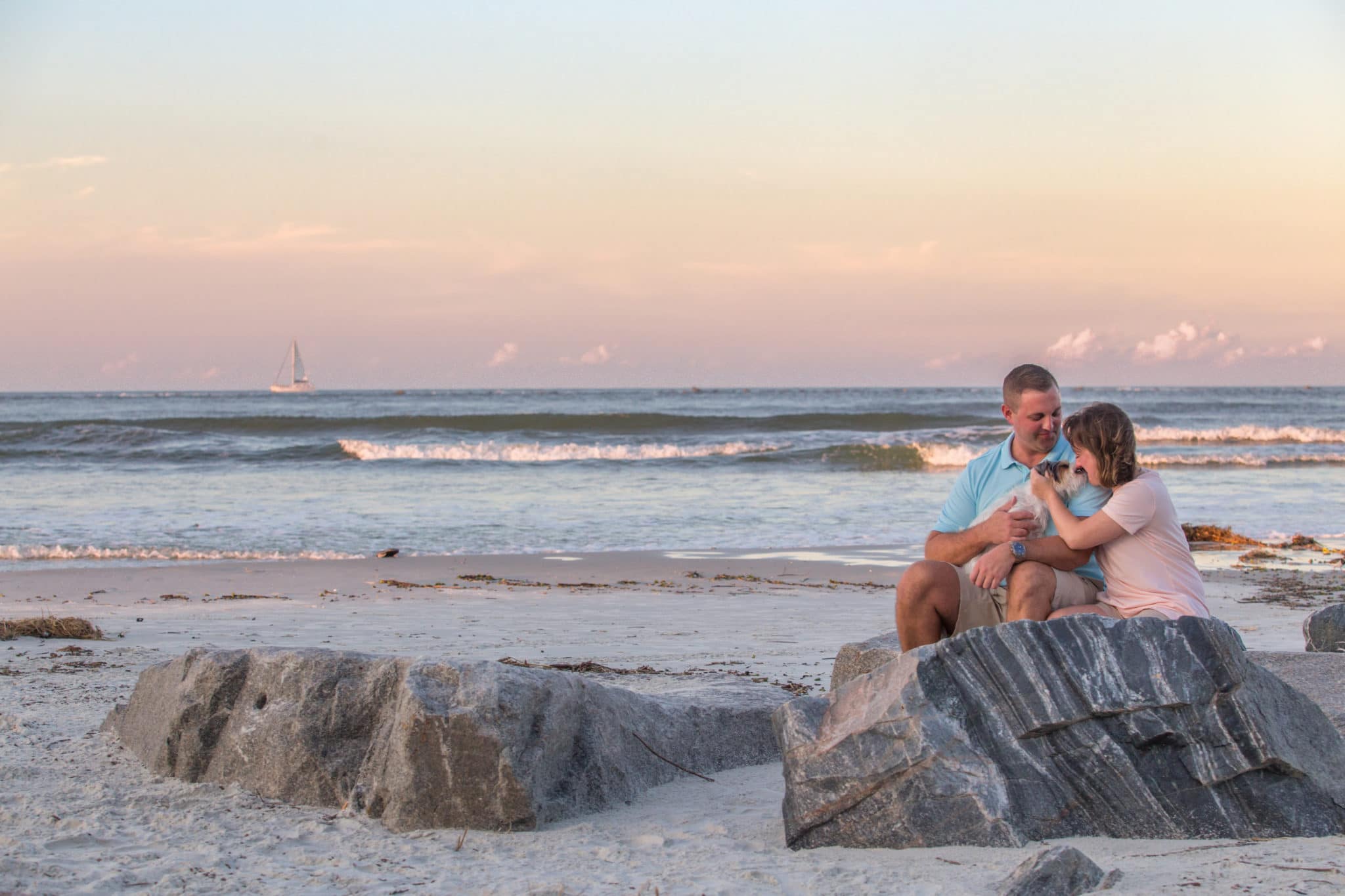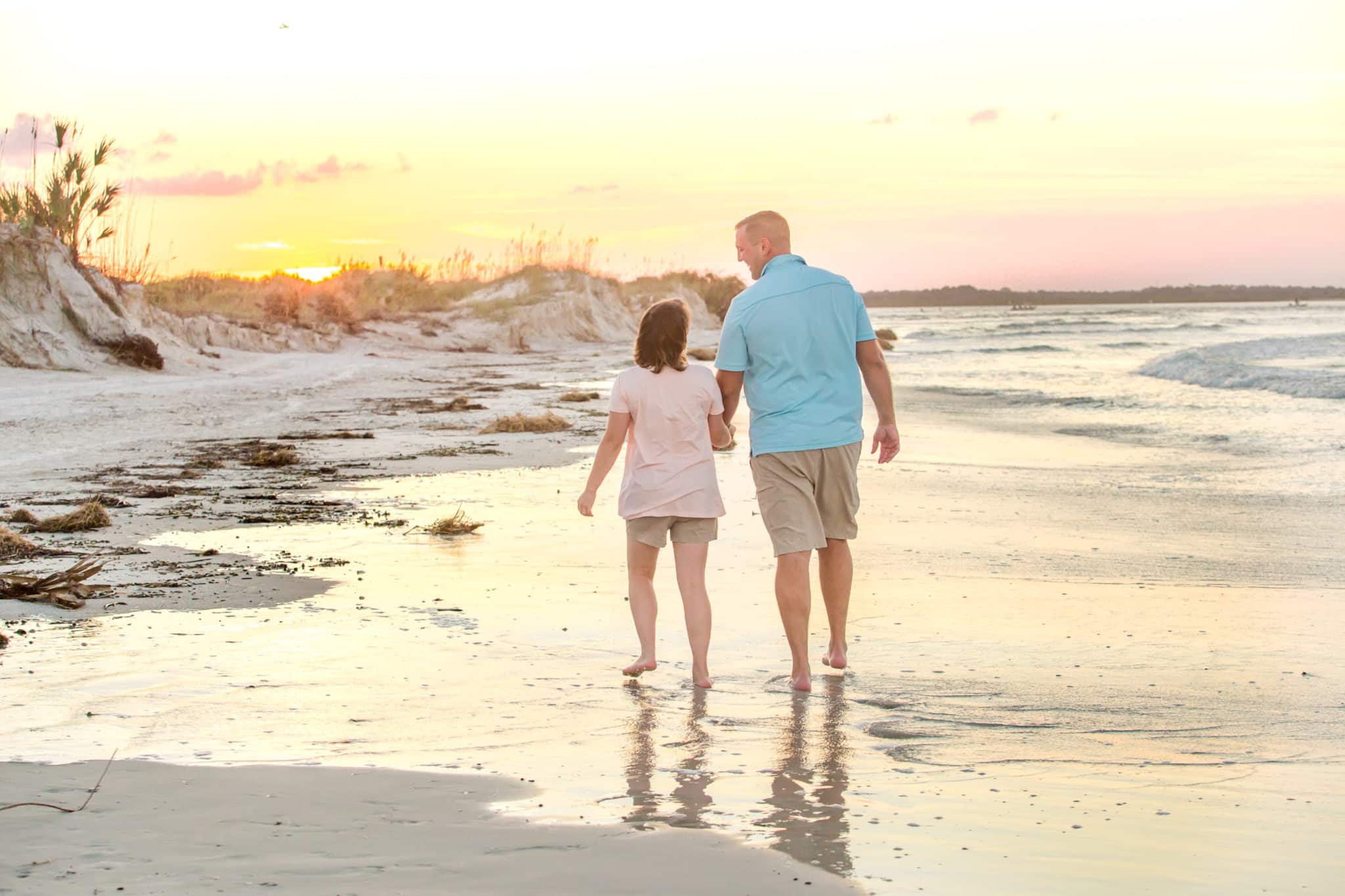 Smyrna Dunes Park is located at the north end of New Smyrna Beach and is a popular spot to jog, fish, sun bathe and surf. The dog Beach attracts many visitors as it is one of the few beaches in the area that allow dogs. This is precisely why it is the perfect spot to go if you would like to include your pet in your photography session. If you are looking for a dog friendly beach in Florida, New Smyrna Beach is a wonderful destination for dogs.
This couple  scheduled a beach session with us at Smyrna Dunes Park because it is a special place for them and they also wanted to bring along their sweet dog. The sunset was stunning, as always. The variety of scenery at Smyrna Dunes Park is almost overwhelmingly beautiful. When the sun sets over the inlet, the reflection makes it feel ethereal. If you are lucky, you may even spot a few dolphins playing in the calm waters of the Inlet.
As photographers in New Smyrna Beach FL, we are often photo bombed by sail boats, pelicans and shore birds – but luckily it only adds to the coastal scene. I love the way the sail boats float on in the distant background, it almost looks like a painting.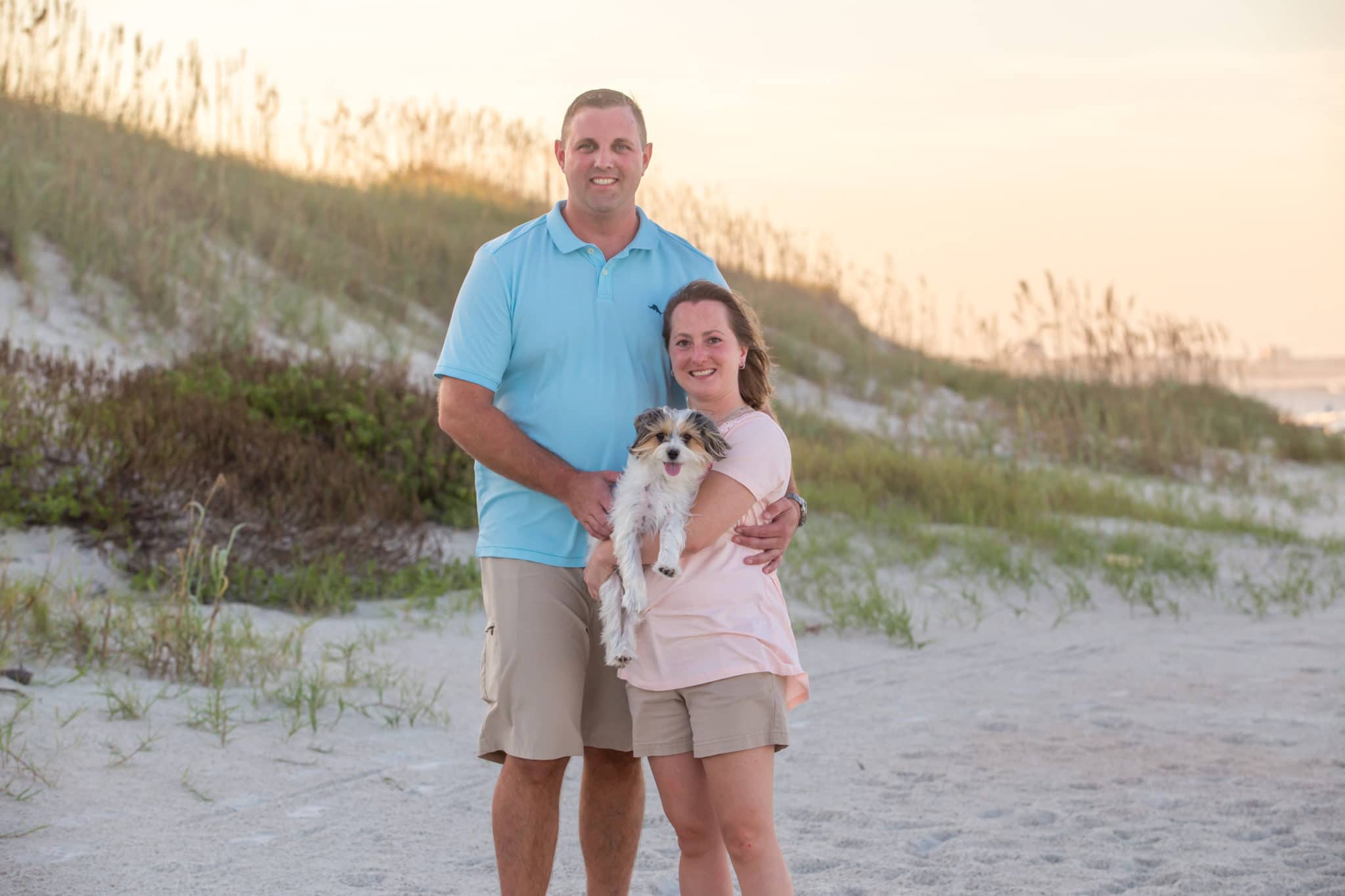 Smyrna Dunes Park is also a wonderful place to go if you are looking for a things to do outdoors in Florida. You can walk through the park and really soak up the scenery with their observation deck. I have seen ospreys, turtles, bunnies and a wide variety of New Smyrna Beach birds. As photographers in New Smyrna Beach FL, we can't help but feel compelled to capture a few landscape and wildlife photos here and there.
We also love to visit Smyrna Dunes Park as a family. We have taken our dogs to the beach here on many occasions and our son absolutely loves climbing on the jetties. I highly recommend visiting Smyrna Dunes Park if you are looking for fun things to do for families in New Smyrna Beach FL.