Experience New Smyrna Beach
Planning a trip to New Smyrna Beach? Just an hour and a half away from Orlando, New Smyrna Beach is a popular destination for beach goers. New Smyrna Beach is one of the best white sand beaches near Orlando. As New Smyrna Beach Photographers, we enjoy all of the scenery and family-friendly things to do in New Smyrna Beach. I think you will too!
Take a peek through some of the best restaurants, things to do and local attractions in our travel guide.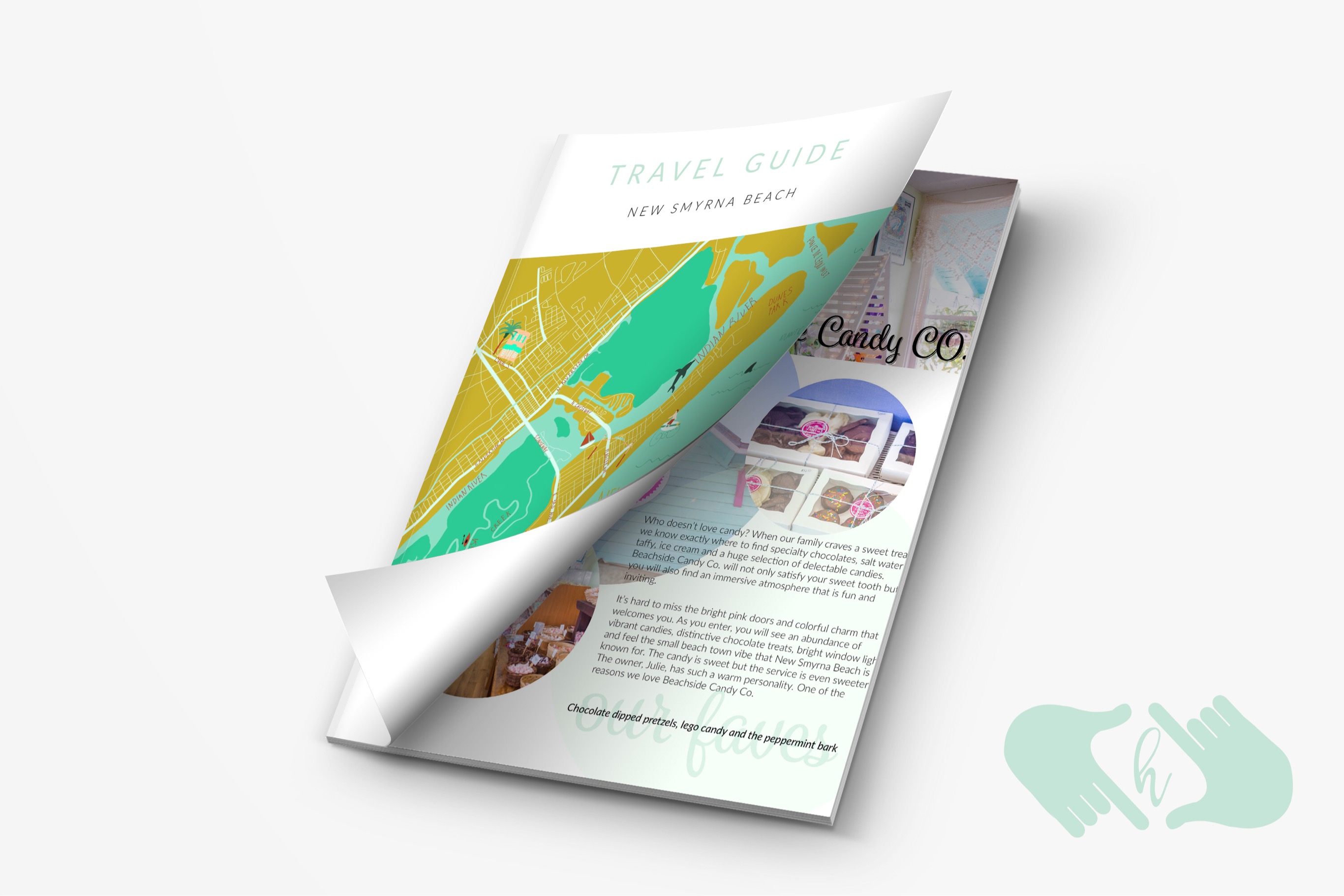 Such a great place to call home! We love Florida!Visit New Smyrna Beach VISIT FLORIDA Www.hinsonphotography.com

Posted by Hinson Photography on Sunday, June 4, 2017
As New Smyrna Beach photographers, we are lucky to have such a picturesque place to photograph. 
Whether you are visiting New Smyrna Beach for the first time or the 100th time, this 17 mile stretch of coastline has a way of growing on you.
Things to do in New Smyrna Beach – Bucket List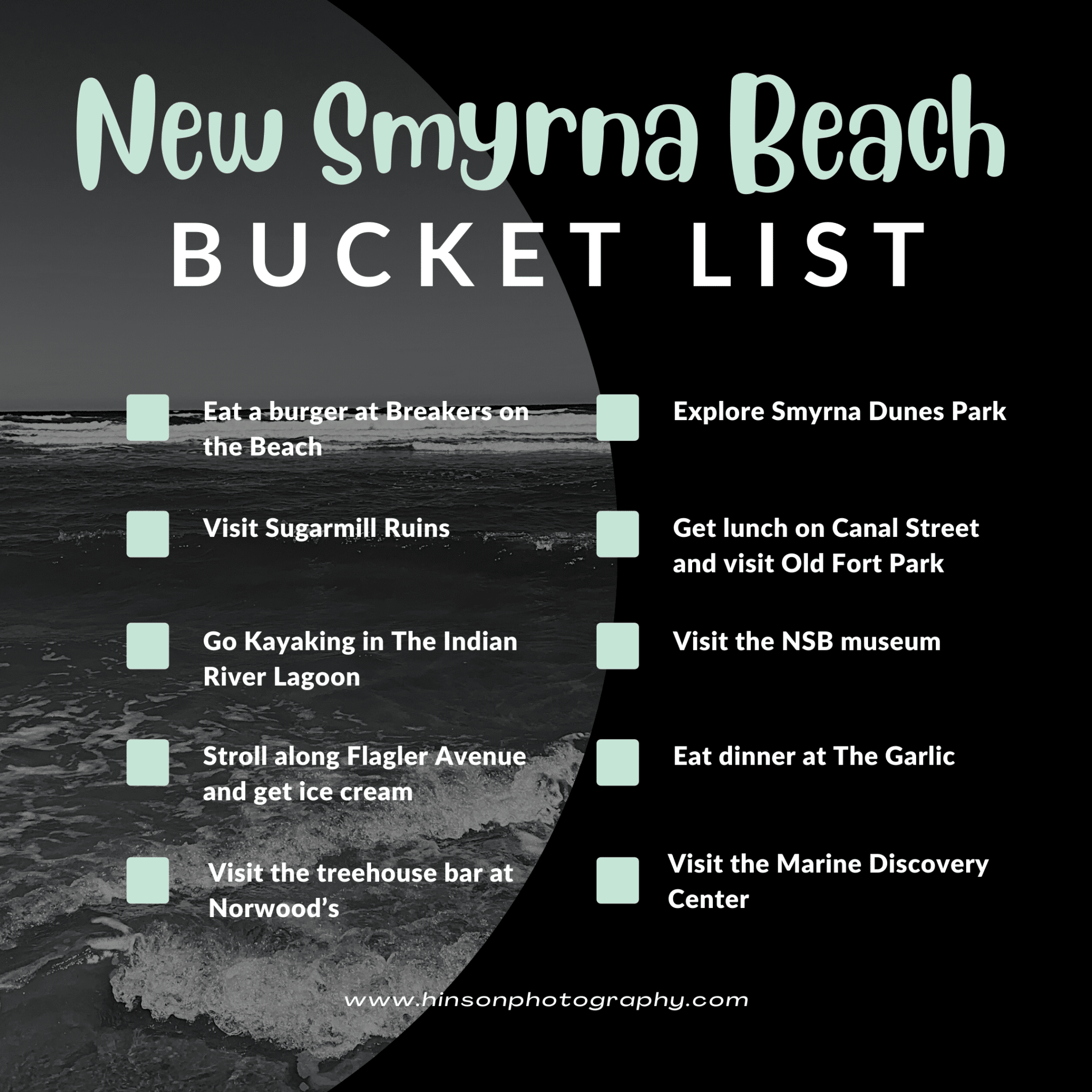 Best Restaurants in New Smyrna Beach 
New Smyrna Beach offers stunning scenery but NSB is also home to award winning restaurants. 
The Garlic is a New Smyrna Beach restaurant that you cannot miss. Enjoy the ocean breeze with the outdoor seating that is available. The Garlic serves steaming Italian entrees and seafood that will not disappoint. The filet mignon is divine.
Norwood's Eatery & Treehouse Bar is a local fixture with its unique treehouse bar and expansive wine menu. Norwood's serves delicious seafood like the well-love bacon wrapped scallops but it also serves incredible steak. 
Yellow Dog Eats is our favorite spot to grab lunch. They serve insanely tasty pulled pork wraps. I highly recommend ordering some pulled pork nachos for the table. And you can bring your dog with you too! They have plenty of outdoor seating that is heated on cool days and shaded on sunny ones. 
Breakers on the beach serves some of the best burgers in town and they have an incredible location too. 
Half wall in New Smyrna Beach is our favorite place to have a laid back dinner. We love their burgers! 
Best Places to Stay in New Smyrna Beach 
In New Smyrna Beach, you won't find any high rise condos. This laid back surf town is the perfect place to come unwind and there plenty of places to stay that fit the New Smyrna Beach vibe. 
Night Swan Inn Bed and Breakfast is located on riverside and has amazing views. Wonderful place to look for dolphins under the shade of a live oak tree. 
Black Dolphin Inn is an upscale bed and breakfast on riverside with amazing waterfront views and a charming outdoor oasis. 
Spring Hill Suites by Marriott is right in the heart of all of the fun off of Flagler Avenue. Oceanfront location that is close to all of the boutiques and eateries along Flagler Avenue in historic New Smyrna Beach. 
You can also find a wide variety of vacation rentals in New Smyrna Beach whether you are looking for a condo or an entire beachside home. 
Things to do in New Smyrna Beach
New Smyrna Beach is one of the few places in the state that offers beach driving. For $20, you can drive along the beach and find the perfect place to enjoy a beach day. We enjoy just enjoying the scenic drive along the ocean! They do close beach driving during high tide or rough weather conditions, so just be aware that beach driving may not be available while you are visiting. Beach driving is open until dusk. Check out this post for more Things to Do in New Smyrna Beach, FL
There is also a wide variety of water related activities such as kayaking, fishing, surfing and boating. Callalisa Creek is a great paddling trail to explore during your visit but you can check learn more about kayaking in New Smyrna Beach here. 
A popular place to fish is off of the jetty at the inlet in Smyrna Dunes Park. You can also head to Manatee park to fish dockside.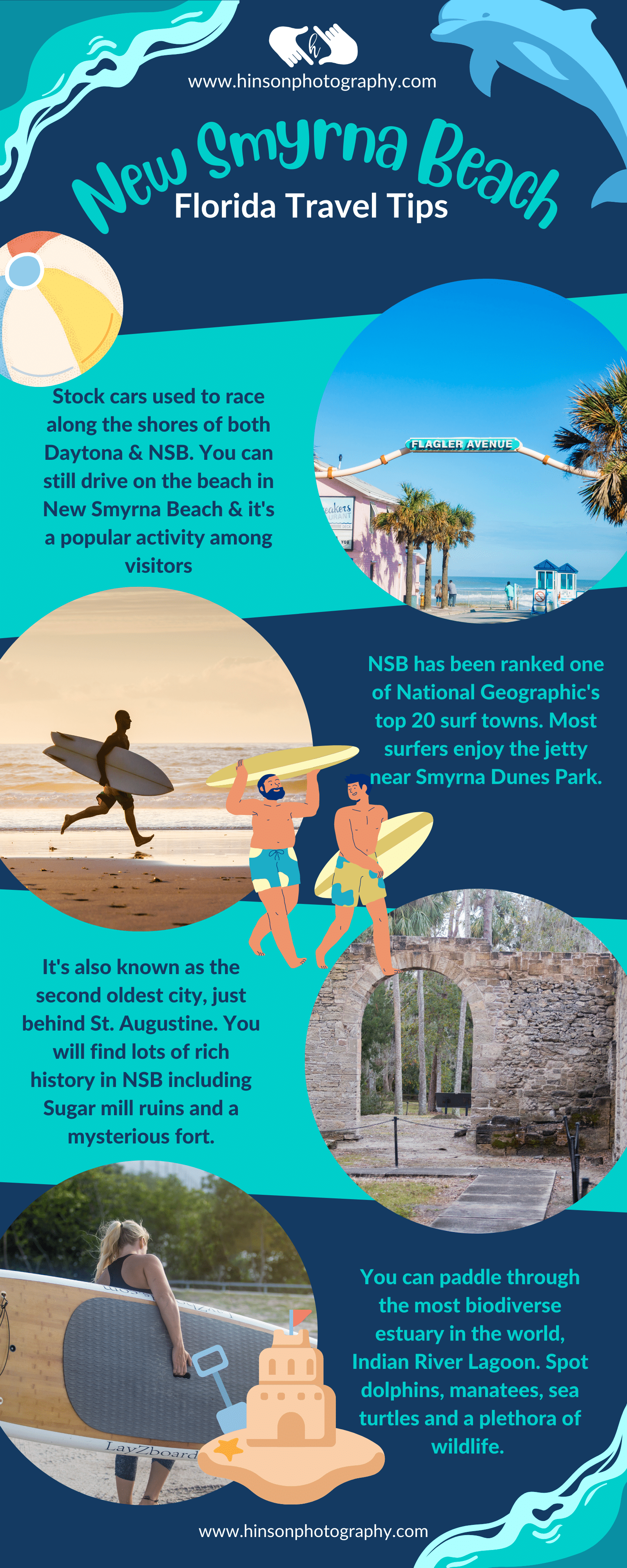 Smyrna Dunes Park is a picturesque place to enjoy the beach. With untouched sand dunes and views of the Ponce Deleon Lighthouse, this park is by far my favorite beach in New Smyrna Beach. There is also a dog beach at Dunes Park! You can learn more about dog friendly travel in New Smyrna beach here. 
One of the best beaches for families with children is 27th Avenue beach park. Beach driving ends here, if you are concerned about safety; and there are plenty of amenities. You'll enjoy the shaded playground, abundance of bathrooms and showers. There is also a convenience store across the street which sells snacks, drinks and some beach essentials if you left anything behind. 
Sugar mill ruins is an interesting place to check out in New Smyrna Beach. With St. Augustine located just an hour north, New Smyrna Beach is believed to be the second oldest city with several remnants of the past. I highly recommend exploring sugar mill ruins and Old Fort Park if you are interested in historic Florida. The New Smyrna Beach Museum is a great place to hear stories of the past and see some neat artifacts as well.