New Smyrna Beach family photography session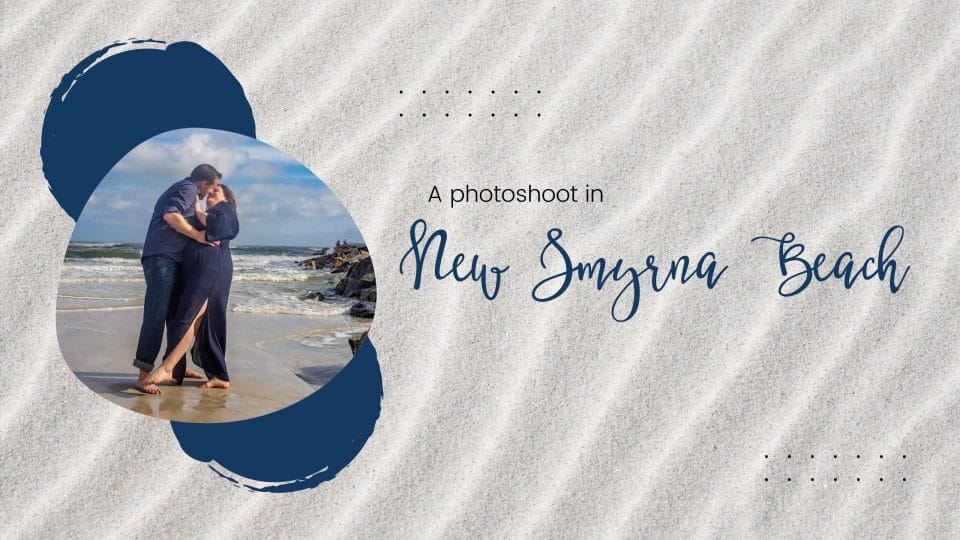 This New Smyrna Beach family photography session was a blast! I always enjoy Smyrna Dunes Park because it has a such a variety of backgrounds. It's definitely one of the most scenic spots in NSB, look at that view of the sand dunes below – breathtaking!
Location 
This family was on vacation in Orlando and decided to have a beach day! New Smyrna Beach is one of the best white sand beaches near Orlando for families. I highly recommend planning a beach day during your trip, it's a great way to enjoy the sunshine and experience a small slice of Florida's stunning coastline.
Smyrna Dunes Park is one of our preferred locations because of the variety of scenery and while it can be crowded sometimes – it tends to feel more secluded.
Photoshoot outfits 
They chose a perfect color scheme for a photoshoot at the beach, shades of blue are great for family beach photo outfits. Whether you are having a beach session at sunset or in the morning, shades of blue always compliment the colors just right. Want some more tips on what to wear for a family photoshoot? Check out our guide on what to wear for family photos.
I loved the way their outfits looked nice and polished but also casual enough for the beach. These timeless styles will be great for portraits that can hang on the wall for years to come.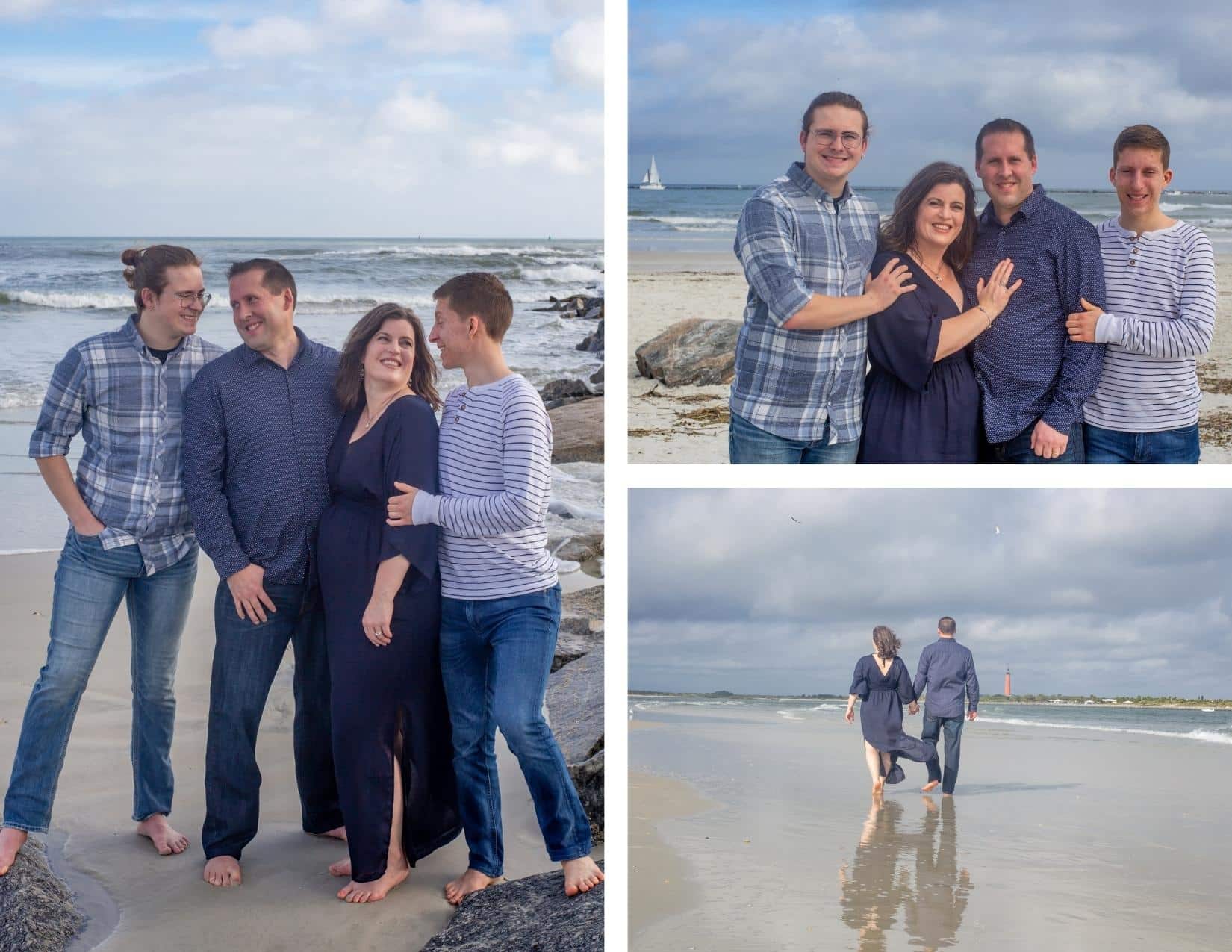 A few highlights
I always adore when sailboats photobomb the background, look at how perfect the scenery is! We almost always use the rock jetty to add interest and it makes for a fun posing tool too.
The lighthouse in the distance is always a nice touch as well, although it may not look tall – it's the tallest lighthouse in Florida. If you have time during your vacation, pay a visit to the Lighthouse and climb to the top. You can't beat the view of New Smyrna Beach from the top of the tallest lighthouse in Florida.