5 Things to do on Arrival Day | Photography Orlando fl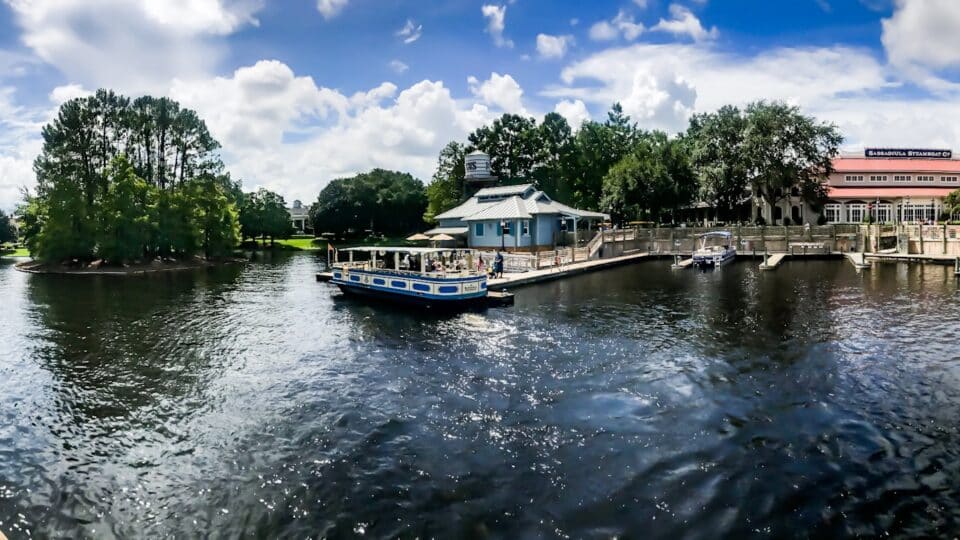 5 Things to do on Arrival Day
To Kick off Your Disney Vacation Amazingly
Everyone wants to know what to do on your arrival day at Disney World. Offering Photography Orlando fl means that many of our clients love Disney just as much as we do! That's why we LOVE sharing our Disney tips.
Here are 5 things you will love to do on your first day of the most magical vacation of your life. Living so close to the magic we have a few ideas for you to experience! To make your trip even more of a success, check out our Fastpass tips.
1.) Poolside Vibes
After your flight you might be exhausted and not quite ready for a full day at the parks. Your first day is the perfect chance to adjust to Florida living and hop in your resort pool.
If staying on property I can guarantee that you will have a great pool to dive into. A Disney pool just has a little extra bit of pixie dust. You will be refreshed and ready for rope drop, which can save you some serious time – check out our post on the benefits of rope drop to learn more!
If you are a kid or kid at heart the pool's waterslide is guaranteed to put a smile on your face and give you the ability to let loose and realize your vacation has begun! While at the pool grab a drink and bite to eat and absorb the sunshine, just don't forget the sunscreen!
2.) Disney Springs
If you happen to arrive on one of the rainy days in Florida or pools are not your scene, not to worry, we have you covered! Specializing in photography Orlando fl means that we have had our fair share of rain interfere with our plans!
Disney springs offers a wide variety of entertainment, dining and shopping. Put on your comfy shoes and let lose! Some of our favorite shops including Kate Spade New York, Havaianas and Disney Wonderful world of memories are surrounding the large space.
Beard shop for dad and a lego store for the kids. (who are we kidding, its for everyone) The theming of the shops are on point. You really feel like you are visiting a small town surrounding a spring. If you plan ahead you can make dinner reservations at some of the best places on Disney property. Check out Morimoto Asia you will not be disappointed.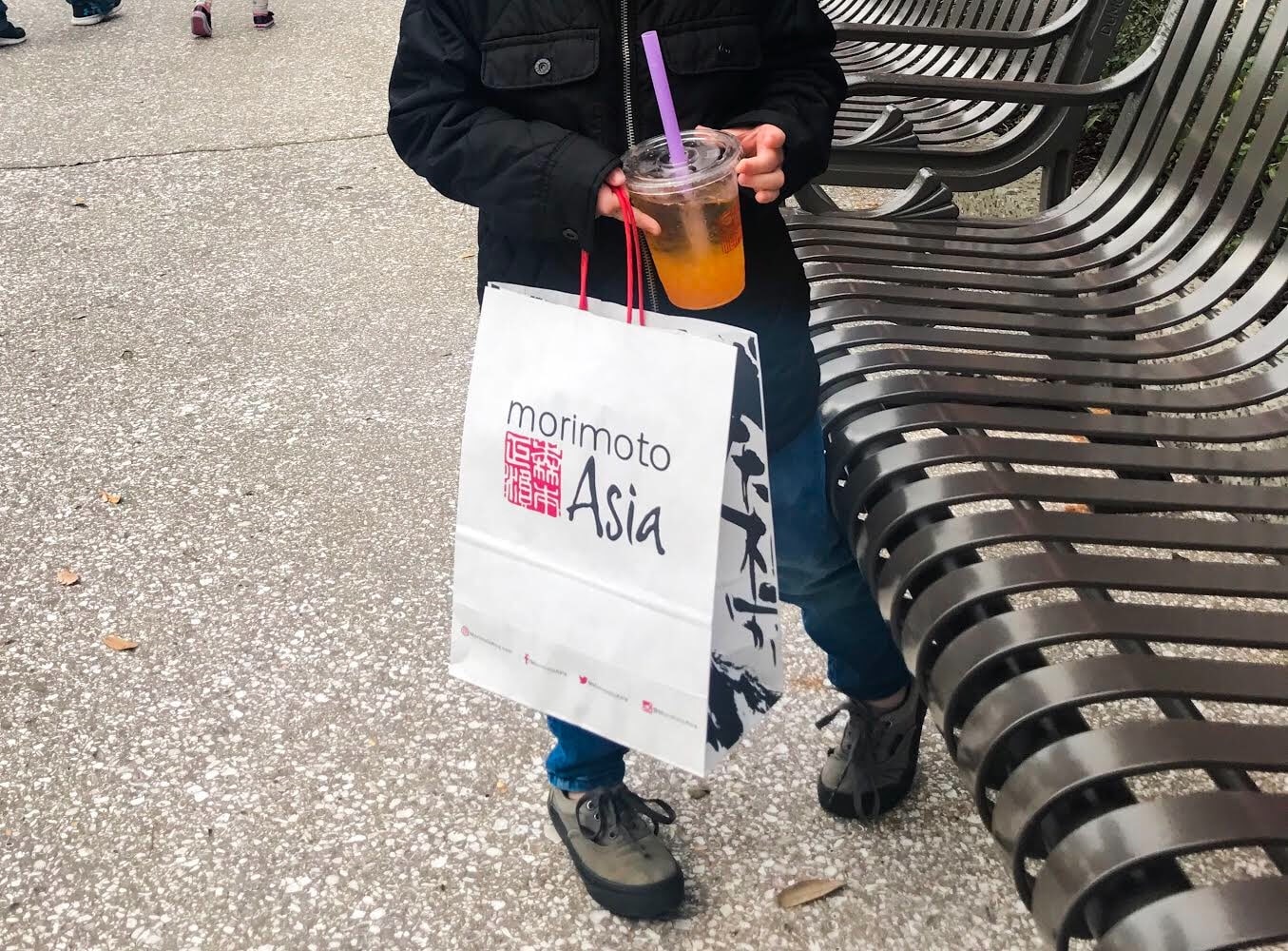 3.) Resort Hopping
An adventure in itself is resort hopping! Purchase your souvenir cup at your resort gift shop, this includes free refills for your whole stay, including tea and coffee.
After you have your cup, hop in your car or the bus and get started. Disney has a wide variety of lodging, the theming is wonderful and beautiful to look at. We like figuring out where we will stay next and exploring the different scenery while enjoying a refreshing beverage. You can enjoy the spa at the Grand Floridan, catch a dinner show at Fort Wilderness or a movie under the stars including a fun sing along with chip and dale! No matter where you end up visiting you will not be disappointed. So many photo opportunities to announce you have arrived and ready to start the magic!
4.) Wilderness Explorer
If you are up for a drive, check out some of Florida's natural entertainment. The blue spring state park offers a great walk along a boardwalk, we wrote a whole post on Blue Springs because we ADORE it so much. Sometimes you can see Manatees in their natural habitat. You might see a gator, hopefully not in the water if you choose to swim!
Florida is known for its beaches, check out our post on top beaches near Orlando and start your vacation out with a great sunset!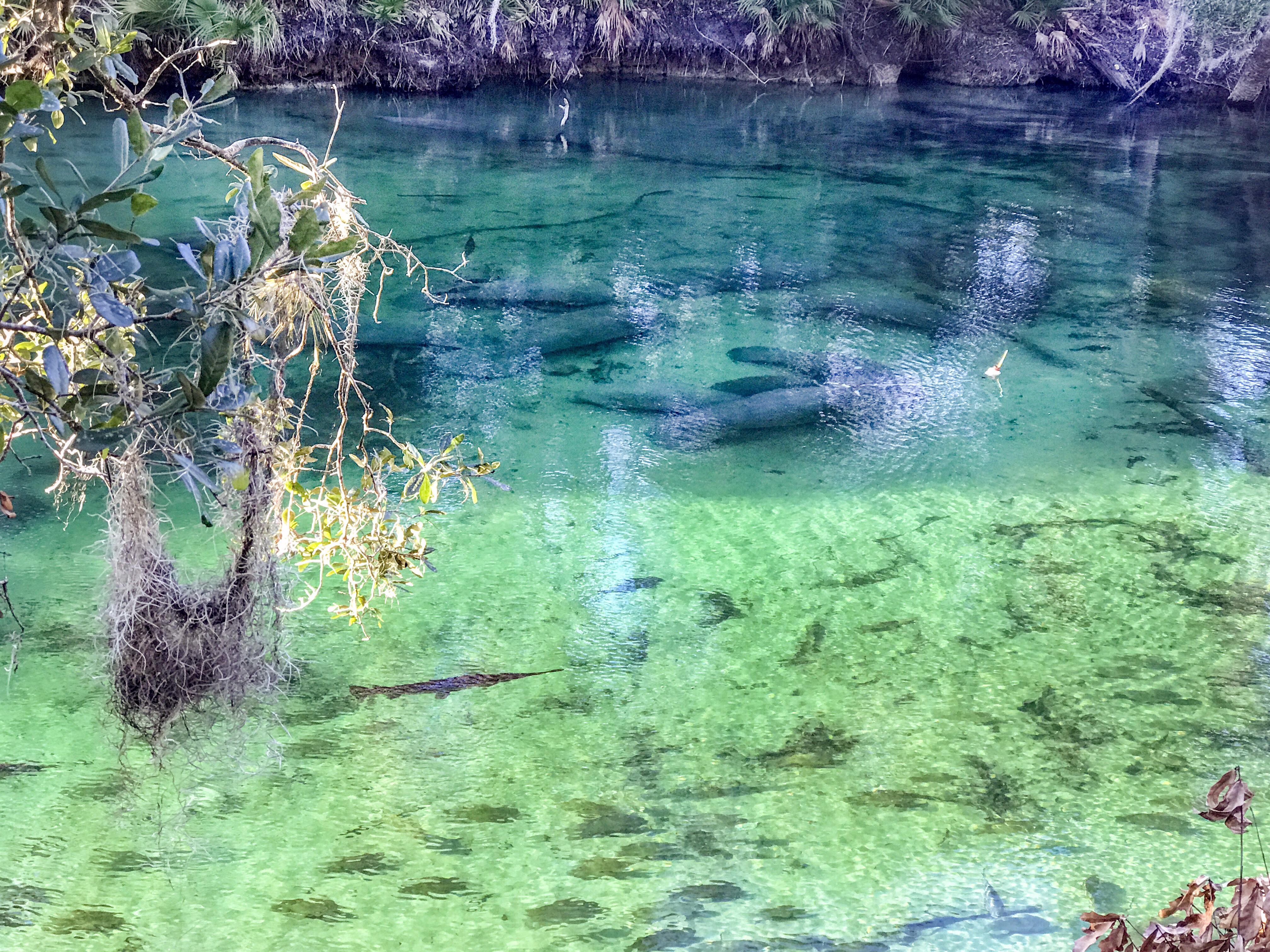 5.) Put-putt Golf
Our fifth and final idea, check out the put-putt golf Disney offers! The fantasia and winter in wonderland both are adorable and a lot of fun! Get out some of that traveling energy and enjoy the sunshine. Winter in wonderland is located near Blizzard beach if you feel like a water park, although we recommend adding a full day for the water parks.
If you are staying at The Grand Floridian or The Contemporary then you can end your arrival day with the spectacular fireworks show, right from your resort.
Choose whatever your family wants to do first and go with the flow, you are on vacation and deserve to relax! Looking to indulge? Check out these 5 luxury experiences at Disney World. We have plenty more ideas, maybe we will write a second post. Whats your families tradition for your first day during your Disney vacation? Let us know, we would love to hear about it!